Tetrapak-Tascherl mit CYM
CYM (Walkersdorf u. Lubljana) arbeitet als Künstlerin nicht nur mit elektronischen Medien, sondern interessiert sich auch für Material-Recycling. Im Rahmen von interfiction stellt sie daher nicht nur einige ihrer Projekte vor, die sich an den Schnittstellen von virtuellem Raum und Realraum bewegen, sondern zeigt auch in einem Workshop, wie man aus Verpackungsmaterial einfache Taschen fertigen kann.
Bitte nach Möglichkeit selbst gereinigte Tetrapak-Verpackungen zum Basteln mitbringen.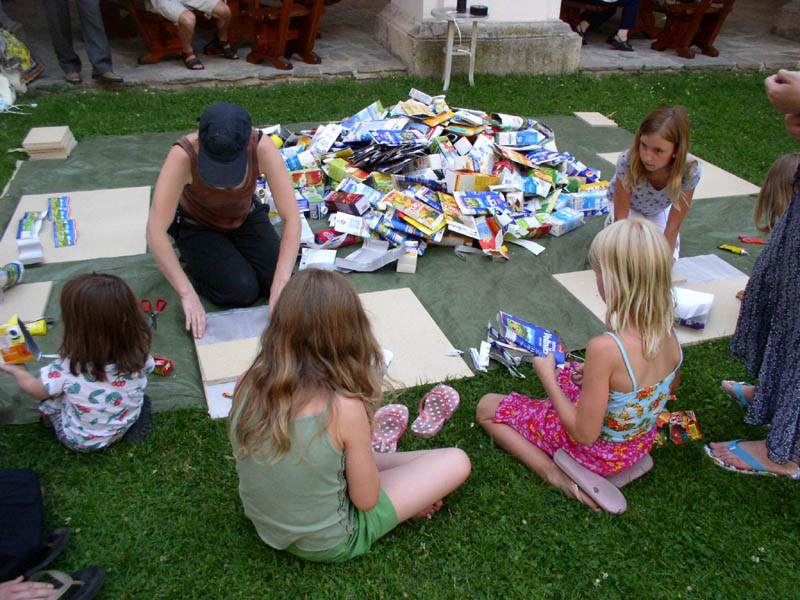 Tetrapak-Tascherl with CYM
CYM (Walkersdorf and Lubljana) is an artist working with electronic media – and interested in material(s) and material recycling as well. In the framework of interfiction will not only present some of her projects that situated at the interface of virtual space and real space. Moreover, she will introduce us in the art of recyling Tetrapak wrapper into "Tascherl" (Austrian slang for purses and small totes).
Please bring your own used (and cleaned) Tetrapaks!